B-29A Superfortress for FSX, Steam Edition and P3D
The Boeing B-29 Superfortress was a giant leap forward in bomber technology and production by the U.S. during WWII. Design studies for a "super bomber" were requested by the U.S. Army Air Corp in November 1939 with a contract for the first two XB-29s being awarded in September 1940. The first flight took place in Seattle, Wash. in 1941. Early testing revealed problems with engine overheating which sometimes led to the total loss of aircraft and crews. These and other system and structural problems were solved with modifications made to aircraft as they moved down assembly lines. The B-29 featured a number of firsts including a fully pressurized cabin, electronic fire-control system, and a 20,000lbs bomb load. Used primarily in the Pacific theatre B-29s using incendiaries burned Japan's factories to the ground. Because of the B-29's size, speed and range, it was chosen to carry the atomic bombs dropped on Hiroshima and Nagasaki, Japan in 1945. Japan surrendered shortly thereafter.
Inspect the illustrated User Manual for this product :
Virtavia B-29 Superfortress User Manual
.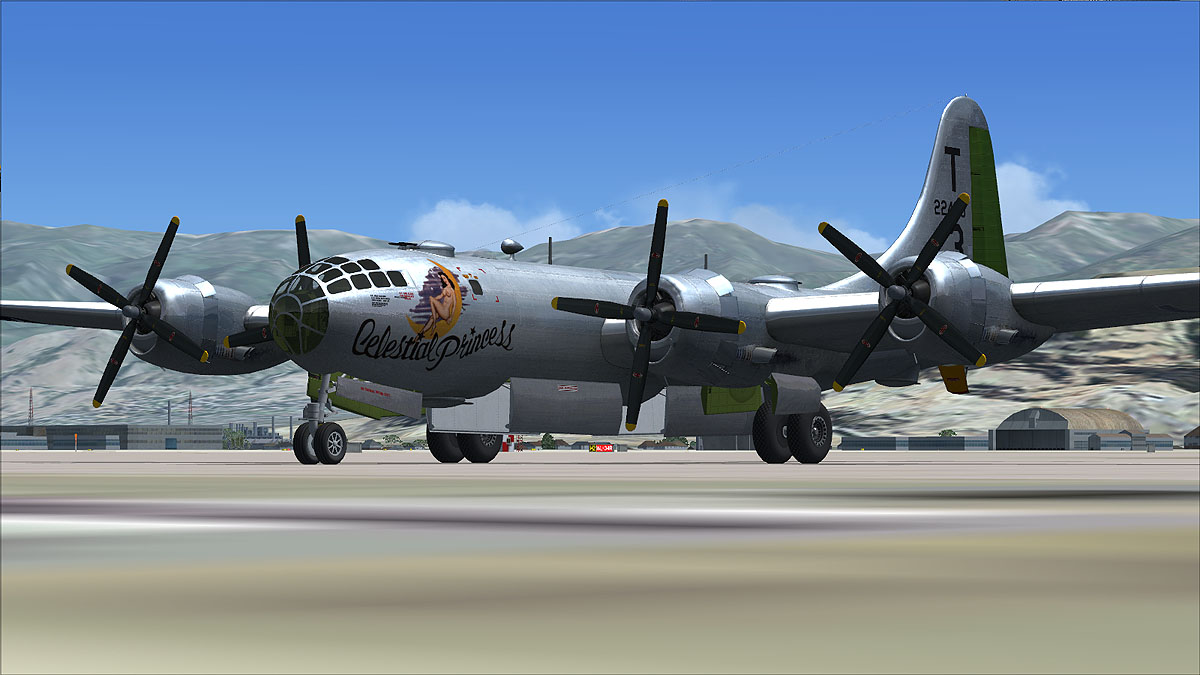 Features :

- standard B-29A and 'Enola Gay' variants included.
- full virtual cockpit with gauges and controls.
- accurate and functional Engineer's Station.
- stunning bare-metal bump-mapped 2048-pixel texture sets.
- all FSX/P3D features (bump mapping, self-shadowing, bloom etc).
- high quality native FSX/P3D models (P3D version fully optimised).
- various animated doors and togglable bomb load.
- custom startup smoke.
- togglable animated realistic crew figures with period flight gear.
- 8 texture sets, including 2 Korean War versions.
- illustrated user manual in PDF format.
- quality soundset by Sonic Solutions.
- PhotoShop paintkit files provided.
- Note - NO 2D panel is provided.