SP-5B Marlin for FSX
The Martin Marlin traces its origins back to the PBM-3 Mariner by the same company. Late in World War Two, the underpowered PBM-3 was upgraded with better engines to become the PBM-5, but it was clear that a better design was needed for the post-war era. The Mariner's successor first flew as the XP5M-1 prototype in May 1948 and went into full production as the P5M-1 in 1953. Delivery of the T-tail P5M-2 started in April 1954. The -2 also had a reconfigured bow and more powerful engines. Production of the P5M-2 (later designated SP-5B) ended in late 1960 with 103 going to the Navy, 4 to the USCG and 10 to the French Navy. The Marlin excelled in the all-weather ASW role and stayed in service until 6 November, 1967.
Inspect the illustrated User Manual for this product :
Virtavia SP-5B Marlin User Manual
.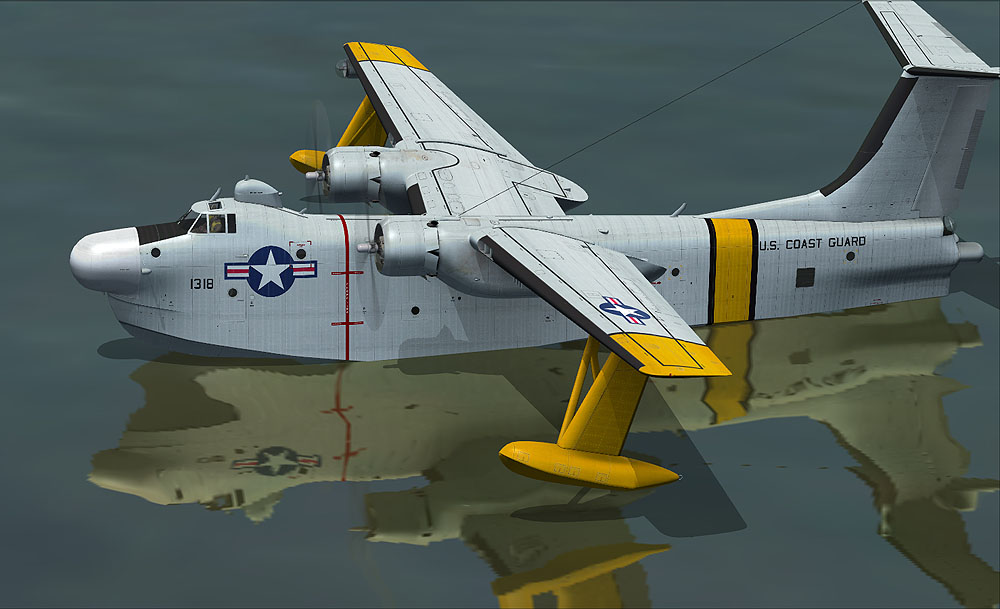 Features :

- very high quality native FSX interior (cockpit) and exterior models.

- Six finely-detailed 2048-pixel liveries:

135516, VP-40, USN, c.1956
5502, VP-40, USN, c.1962
7931, VP-3, USN, c.1962
5542, VP-48, USN, c.1957
1318, USCG, c.1960
'5', 27.F, Aéronavale, c.1959

- accurate virtual cockpit with authentic gauges, controls and custom animations.
- animated hydro flaps, crew doors/hatches, nacelle doors and crew figures.
- togglable beaching gear.
- water spray effect on take-off.
- custom engine start-up smoke effect.
- togglable realistic crew figures with period flight gear.
- animated, featherable propeller blades.
- illustrated user manual in PDF format.
- period radial engine soundset.
- PhotoShop paintkit files provided.
- Note - NO 2D panel is provided.


SP-5B Marlin Exterior Model Screenshots
Virtual Cockpit Screenshots