Westland/Sikorsky Sea King for X-Plane
The Sikorsky SH-3 Sea King (company designation S-61) is a twin-engine anti-submarine warfare (ASW) helicopter. It served with the United States Navy and other forces, and continues to serve in many countries around the world. The Sea King has been built under license in Italy and Japan, and in the United Kingdom as the Westland Sea King.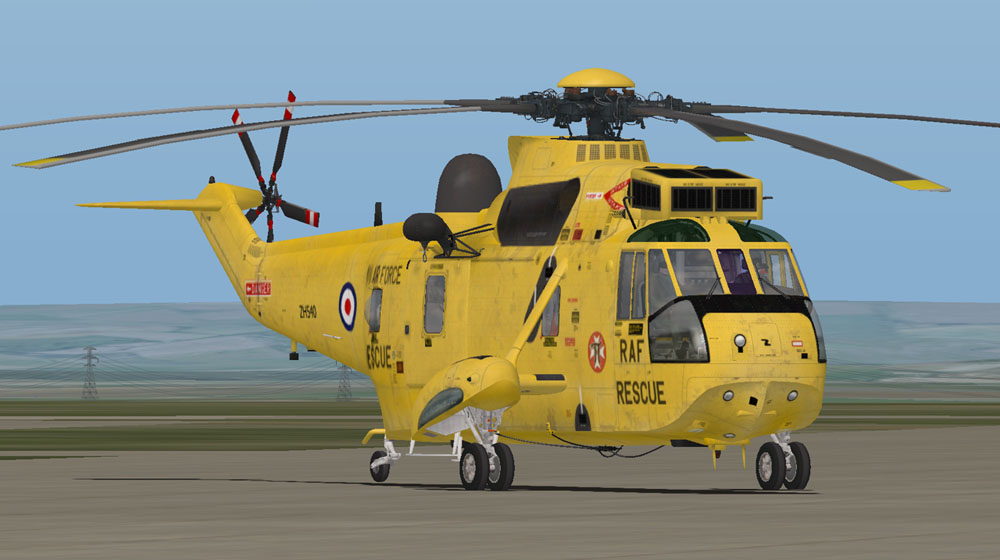 Features -
- TEN model variations with 22 detailed texture sets :

HAR Mk.5, Royal Navy
HAR Mk.3, Royal Navy
AEW Mk.2A, Royal Navy
Mk.48, Belgian Air Force
HC.4 Commando, Royal Navy
HC.4 Commando, Royal Navy (IFOR)
HAS Mk.1, Royal Navy
SH-3A, US Navy, USS Essex
SH-3D, US Navy, USS Hornet
SH-3H, US Navy, USS Hornet
CH-124B, Canadian Forces
HAS Mk.1, German Marineflieger
ASH-3D, Aviazione Navale, Marina Militare
HAS Mk.1, Royal Australian Navy
HSS-2B, Japan Self Defence Force
SH-3D, Spanish Armada
HAS Mk.1, Indian Navy Aviation
HC.4 Commando, Arab Republic of Egypt Air Force
HAS Mk.1, Pakistan Navy Aviation
ASH-3D, Islamic Republic of Iran Navy


- The exterior and interior models are greatly improved with many new additional features.
- The cockpit is modelled in ultra-realistic detail and features full night lighting textures & effects.
- High quality 3D cockpit with many custom gauges and much greater functionality over FSX.
- Included are 20 beautifully detailed liveries each with customised external features that change automatically depending on your livery selection
- High quality 3D model complete with realistic spec, shine, and custom bump mapping to bring every rivet and surface to life.
- Many custom features have been simulated using the SASL plugin, giving much greater functionality than is available through X-Plane alone.
- The Sea King comes with the excellent DreamEngine sound plugin giving real life sounds including blade slapping, torque noise and 3D positioning, greatly enhancing your experience.
- Includes illustrated user manual.