F7F-3 Tigercat for X-Plane 11/12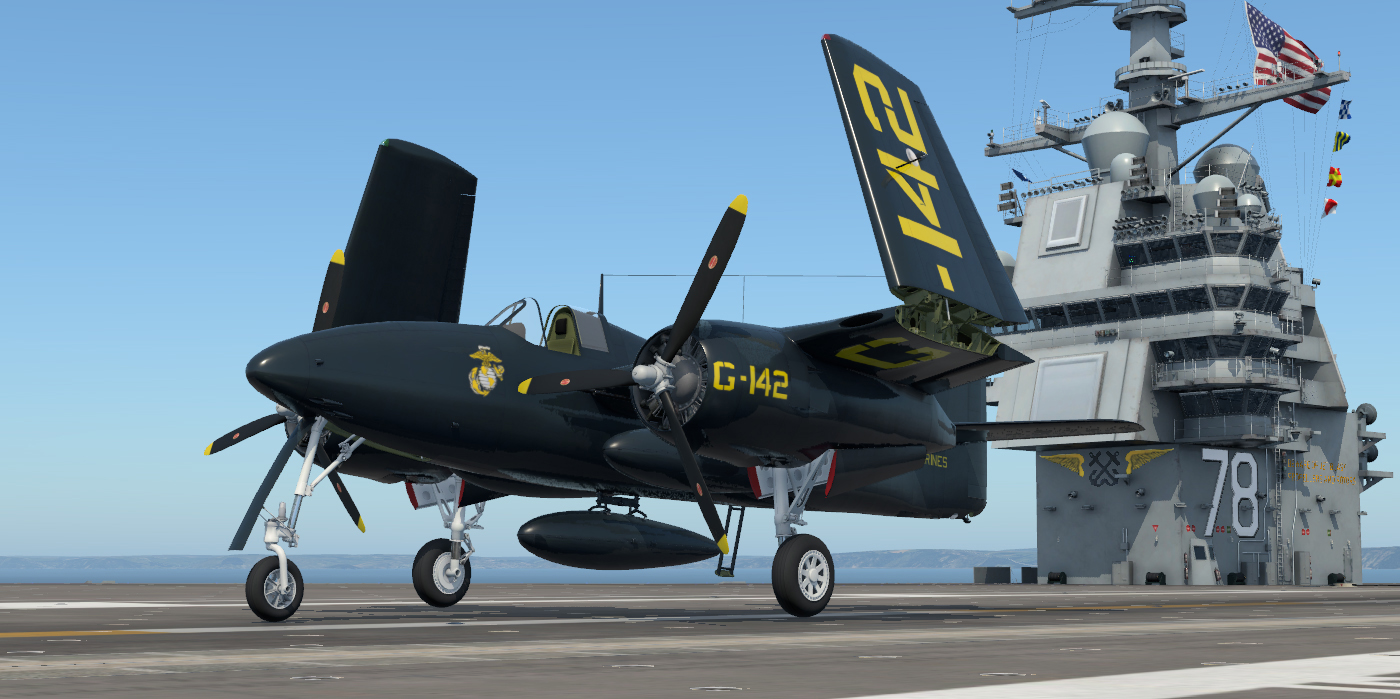 About this aircraft ...
The F7F Tigercat, which was derived from Grumman's first twin-engine fighter, the XF5F-1 Skyrocket, appeared as the result of a Navy request in June 1941 for development of a larger, twin-engine fighter for use on board the planned large aircraft carriers (Midway-class). The airplane was the first twin-engine fighter ordered in large quantities and the first carrier aircraft to incorporate tricycle landing gear. Built in single and two-seat variants, the heavily armed fighter served in ground support, night fighter and photo reconnaissance roles after World War II and in Korea.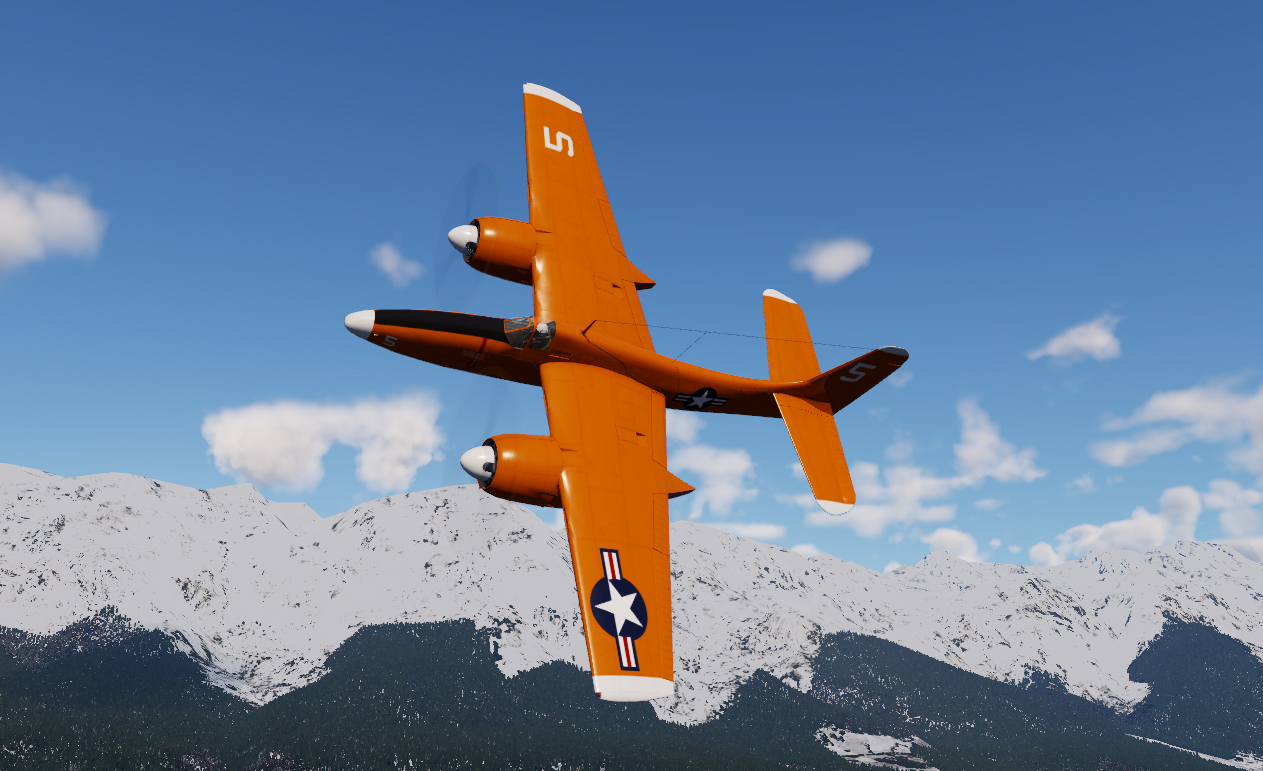 Tigercat variants included :
-
Clean variant
No external stores. Note: the 'White 5' fictional variant depicts a basic 'racer' and so lacks guns and cannons.
It also has squared-off propeller tips.
-
Ferry variant
Carries three drop tanks for extended range.
-
Fighter variant
Carries one belly drop tank. The typical day fighter loadout.
-
Rockets variant
Carries one belly drop tank and eight underwing unguided rockets. The typical ground attack loadout.
Note: due to an XP limitation, the rocket-equipped version lacks the ability to fold the wings.
Features :
- folding wings
- guns/cannons can be fired
- 'Rockets' variant has 8 shootable unguided rockets
- PBR materials/textures used throughout
- VR config file included, cockpit manipulators optimised for easy VR use
- FMOD sounds package with multi-stage engines, pilot's slide canopy muting, switch clicks and other unique cockpit sounds
- very detailed cockpit with numerous animations and mousable controls
- retractable crew steps
- togglable pilot figure
- canopy glass rain and ice effects (XP12)
- animated cowl flaps
- animated tail hook
- animated oil cooler exit doors on wings
- authentic flight model with checklist
- 4 unique flight models (.acf files)
- 25-page illustrated User Operating Manual
- source texture files avaliable for livery artists
F7F-3 Tigercat for X-Plane In-Game Screenshots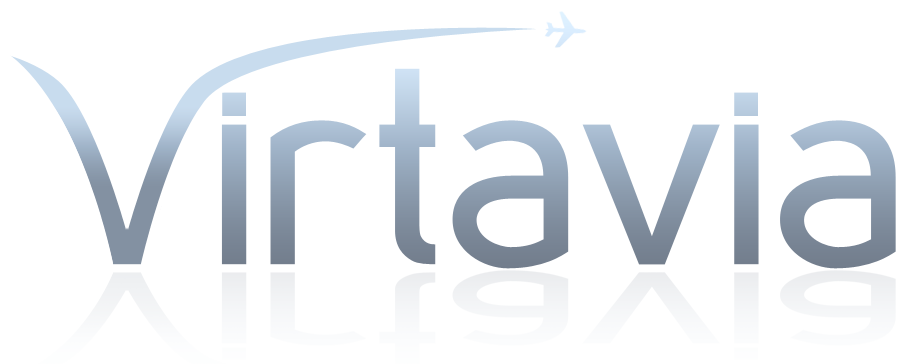 Videos of the Tigercat in XP12 :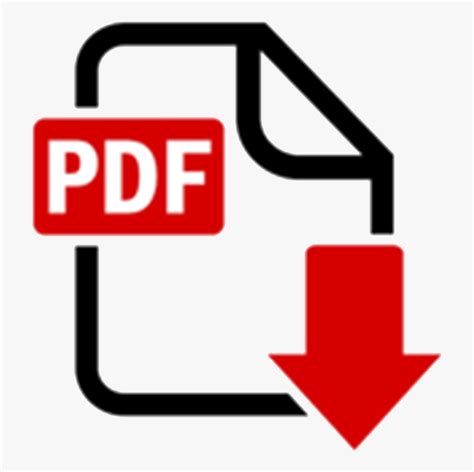 Tigercat User Operating Manual